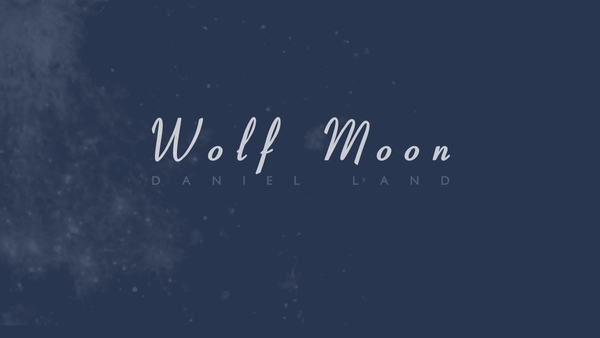 Hello everyone,
Today is the first full moon of the new year – the Wolf Moon, to be precise – and also the birthday of my bandmate, Gary, so this seemed like an auspicious day to drop an album teaser called, appropriately enough, "Wolf Moon". 
Anybody on my mailing list will have received a free download of the track this morning. If you want a free download, either:
"Wolf Moon" is the somewhat-proggy closing track to what will be my upcoming album of songs. Like the previous single, "White Chalk", it's a little on the slow side – perhaps not fully representative of an album which, while it has its fair share of sad-gaze, also has plenty of light, upbeat and jangly moments. 
But more details on all of that shortly. For now, at the beginning of what will be a busy few years of releases, I just want to thank my small but dedicated band of listeners for waiting patiently while I got my shizzle sorted out, and to wish you a happy new year, and a peaceful and prosperous 2023. 
Love, 
Daniel