Hello everyone,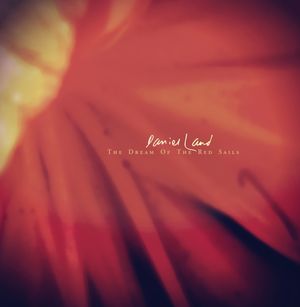 I'm exceptionally happy to announce that my new album of songs, The Dream Of The Red Sails, is available to pre-order now! 
The Dream Of The Red Sails is an album of summery, wide screen Dream-Pop which, for me at least, is the most satisfying and complete album I've ever made. 
But don't just take my word for it! I've attached a free download of 'Skindivers', from the album, to this post. And you can pre-order, or find out more about the album, from the links below. 
The album will be officially released on January 7th. However, anyone who pre-orders the album from this website will receive the album by December, in plenty of time for Christmas.  
The album is available on CD, and you can throw in a bit of extra cash to get an exclusive bonus mini-album called A Certain Kind of Light (which features six new unreleased tracks on it), plus access to exclusive bonus material (including instrumental versions, an audio commentary, and an exclusive unreleased track) – AND, as thanks for your extra support, you will get "thank you" in the album credits!  

Click here to pre-order the album 

Best wishes, as always
 
Daniel Land 
London, September 2018